What is the purpose of Stair Nosing and Tread Tape?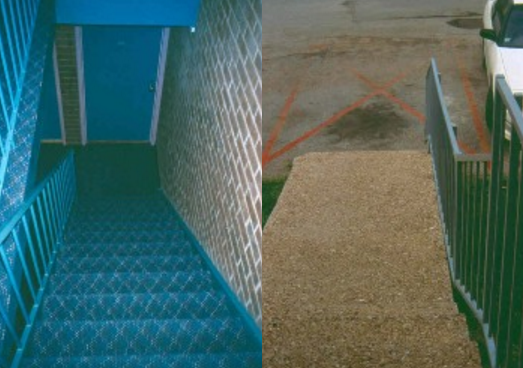 Without effective distinction of each stair's edge, a flight of stairs can appear as a ramp to a vision impaired individual.  This is called 'The Ramp Effect'.
Stair Nosing or Tread Tape is installed to each stair edge to break up this appearance and make the area safe.